---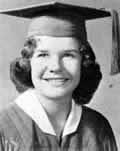 First, Janis found work in country and western clubs in Houston and Texas cities. Progressively she formed the goal of saving enough money to pay bus fare to California, and after a few years she accomplished this and arrived on the Pacific coast. Janis enrolled in various colleges while singing fork songs to earn money. But, her attempts at continuing education never lasted long. She also tried to live in several communes, and notably settled in San Francisco for a few years.
Janis went back in Texas in early 1966, just before one of her friend, Chet Helms, became the manager of a new rock group called Big Brother and the Holding Company. This band needed a female vocalist so Helms immediately thought of Joplin.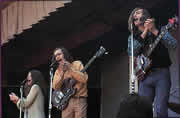 After contacting her, she then returned to San Francisco. Even if Janis didn't have a rock singing experience before, her gravely, bluesy voice with the hard rock sound of Big Brother was a success. The band quickly become popular in the San Francisco area. Especially their performance at the Monterey International Pop Festival in 1967 attracted attention. Then, they took part at the Woodstock in 1969. Nowadays, many specialists accord to say that this performance is part of the classic moments in the history of rock.
---