---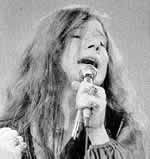 Janis Joplin is described of the most influential women singers of the late 1960s. Compared to music greats like blues singer Bessie Smith or soul artist Aretha Franklin, most critics agree that she was the only responsible for the success of Big Brother with songs like Piece of My Heart and Summertime. Famed by her performances in 1967 at Monterey and two years later at Woodstock, she meanwhile never got chart-topping until her interpretation of Me and Bobby McGee released after her death, in 1971.
Big Brother's success at Monterey gained them a recording contract with small label, Mainstream, with whom they released their first album Big Brother and the Holding Company. Their were asked to play all around the USA and Canada.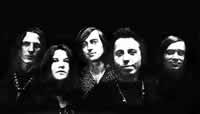 But, it came quickly that only Janis Joplin were appreciated. "She sure projects. ...She jumps and runs and pounces, vibrating the audience with solid sound. The range of her earthy dynamic voice seems almost without limits." : critics like this must be responsible to what happened : Janis left Big Brother in 1968, just after having recorded their second album Cheap Thrills.
---